10/27/06
Filed under:
bike tech
,
cyclocross
Posted by:
The Cyclofiend
@ 12:03 pm
That's what I get for washing my bicycle in the bright
morning sun after a little quick AM skills session to make sure that I
hadn't forgotten how to dismount/remount at race speeds ("speed' in
this sense meaning "faster than most long, lazy rides" rather than an
actual, y'know, competitive speed )
A little bit of dirty grime that wouldn't quite clean out, and all of a
sudden, I'm looking at what can only be described as a small crack…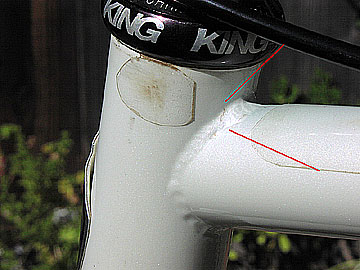 Which of course gets me looking at the downtube weld with a sharper eye…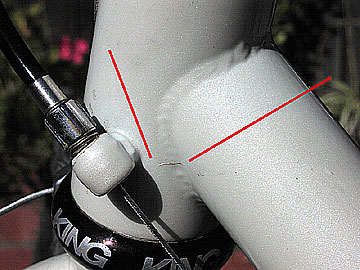 Which of course has a matching pair on the other side…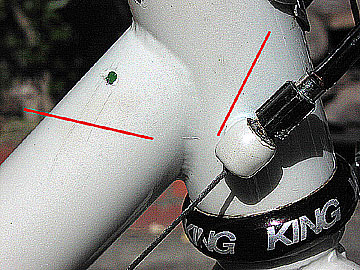 Although top tube right seems so far free from blemishes…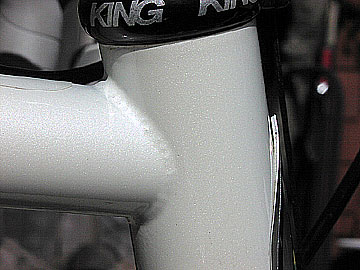 There's bigger versions of these photos for when I really want to feel
bad later today - just click on the pix to see the larger one.
crapcrapcrapcrapcrapcrapcrap…. crap.
The question to the class is, "do I ride it in tomorrow's CX shindig, or have I just been really, really lucky so far?"
Show your work.
(and FWIW, I used a bit 'o the "unsharp mask" during processing these
photos, so the contrast is actually slightly higher than real world
presentation.)
UPDATE - The next post is here, along with photos from inside the headtube.