01/30/09
Filed under:
interwebbishness
Posted by:
The Cyclofiend
@ 11:44 am
It looks like this week's Bike Snob New York City Friday Fun Quiz tapped an entry in the Current Classics Gallery -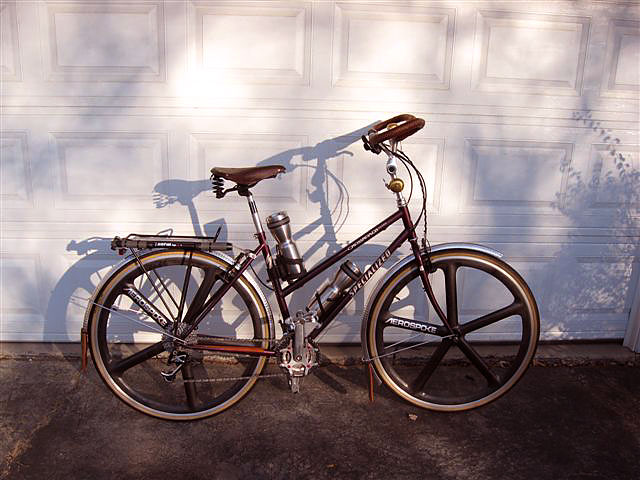 It seems to have become enamored with Current Classic #426, Joe Z.'s Specialized (which has actually been updated, twice). And, since it's the last Friday of the month…which sort of makes it the Critical Mass of BSNYC Friday Fun Quizzes. Nice.
Thanks for the nod, BSNYC!
(Earlier nod)