11/14/08
Filed under:
cyclocross
Posted by:
The Cyclofiend
@ 9:10 am
This is where I'll be for about 45 minutes or so on Saturday -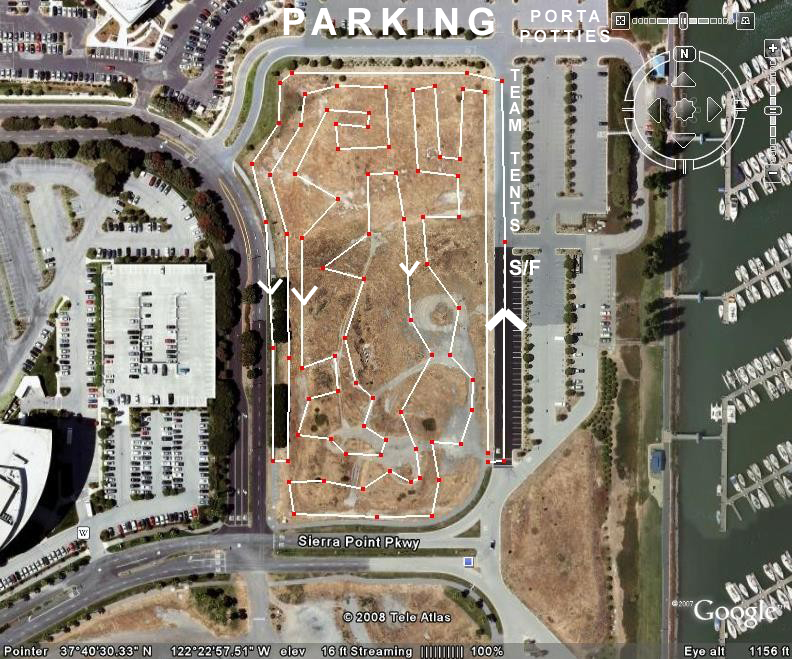 Well, that's certainly a wiggly little thing…
Taking their cue from Athens Twilight Crit and the more recent spate of artificially-illuminated cross races in such cycling hotbeds as Las Vegas, the fine folks at Pilarcitos have shifted around their schedule and are running the fast kids "under the lights!"…
My race'll go off at that murky, awkward period of 4 pm. I think it will start in daylight and finish under the lights. I was debating putting my RBW wheel reflectors on, just for giggles.
Should be a freakin' blast!