09/24/08
Filed under:
photos
,
bike tech
Posted by:
The Cyclofiend
@ 12:54 pm
Oh sure, the whole cycling world is either plugged into Lance's press conference in New York - yep, it's Astana (and we're gonna just ignore the whole anagram game with that name) - or they are out in the cyclist-jerkey-inducing heat of Las Vegas, as the annual Interbike trade show starts slowly rolling over the big ring out at the pre-show Dirt Demo (and it takes a big man to admit to riding a recumbent tricycle, giving the drool-inducing choices provided).
Meanwhile, I'm opening up a few days' worth of mail (yeah, I got a PO box and get lazy). There's very little which gets me quite as excited as nondescript padded envelopes addressed to Cyclofiend Amalgamated Industries Limited Company, Inc., which contain items wrapped in Japanese newspapers: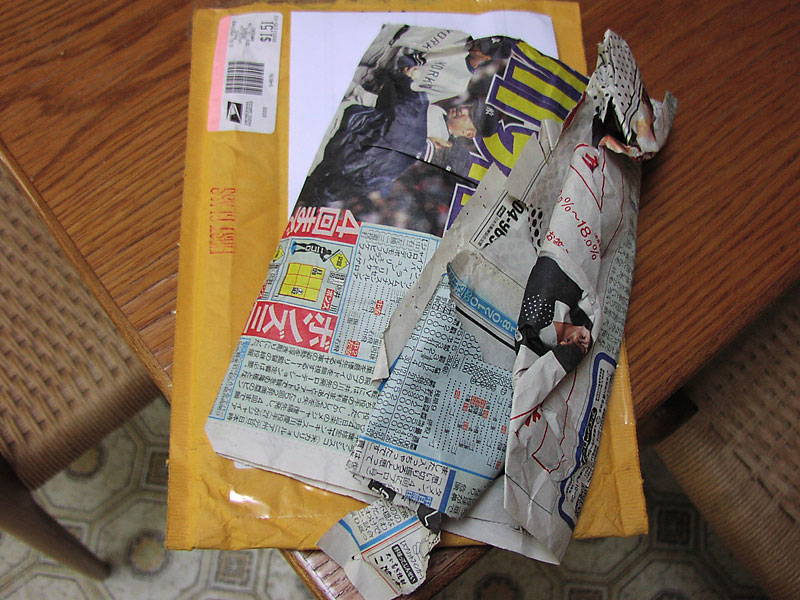 I figure, it's going to be something really cool, or it's going to be three week old sushi samples.

As it turns out, it is not a dessicated tamaki tombo/tobiko offering. But, it is none other than the Gino/Paul Light Mount Project. Unfortunately, I was quickly distracted by a newspaper in which baseball and what appears to be a kimono fashion show appear on the same page. After coming up with several scenarios which could incorporate both subjects (new uniform styles, as an example), I lifted the hermetically sealed package to ponder it on its own merits.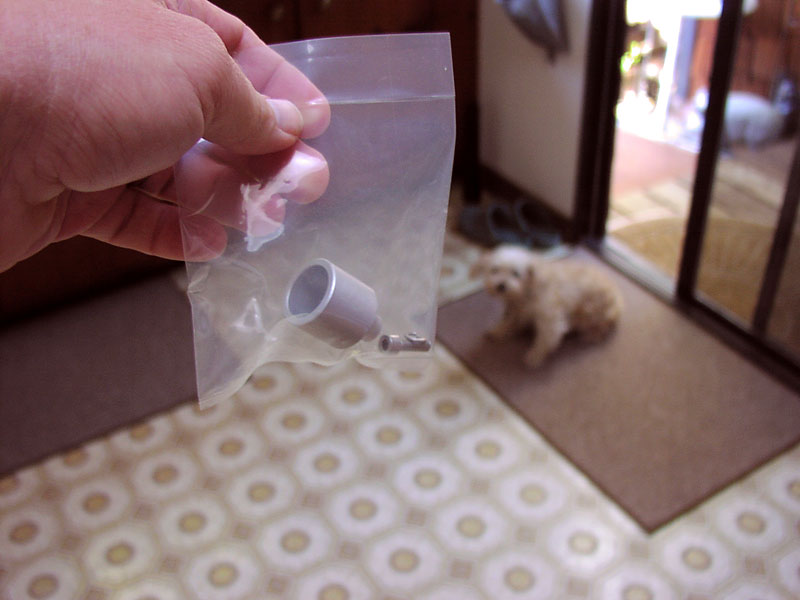 And, best of all, it's slightly smaller than Hula.
It actually might seem kind of weird to get excited about something as "simple" as this. But, let me offer the a couple thoughts on that subject:
- Designing something simple that does its task extremely well is an exceedingly difficult task. The tendancy is to sneak in features and options which distract from and dilute the idea. A simple execution is akin to a simple interface, like google or flickr. Anyone who has worked on any project is aware of the terms "scope creep" and "feature bloat". Or, as someone once said about an ad I once finished, "…hmm, y'sure got 10 pounds of potatoes in a five pound bag."
- The Gino Light Mount by Paul Engineering is an proper and permanent rendering of the various plastic "Knob" ideas, or of the aborted light mount I tried. It gets around the issue of the recessed mount threads on the Nitto style racks, and should work seamlessly on the fork braze-on which is on my Quickbeam and Hilsen.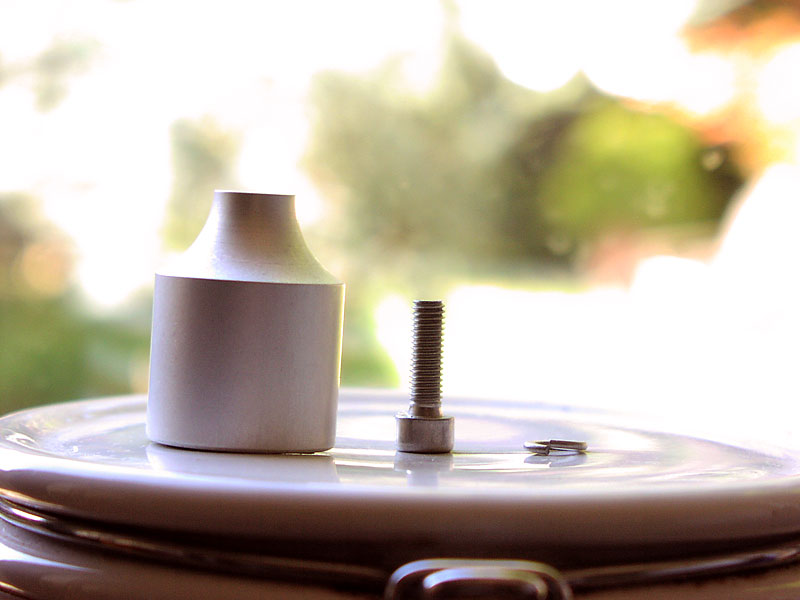 This is a good thing. According to Gino, they should be available through your LBS via QBP and Paul Components following Interbike. Mmmmmmmm…tasty!