09/04/08
Filed under:
bike tech
Posted by:
The Cyclofiend
@ 11:58 am
The fine folks over at SunRace have allowed their SX-3 Three-speed fixed-gear hub to surface again. Kinda like
Brigadoon or the Flying Dutchman (although without the dancing or portent of doom). This time, they've included some more detailed photos and have alluded to rebuilding it with a beefier hub shell. More on thier blog.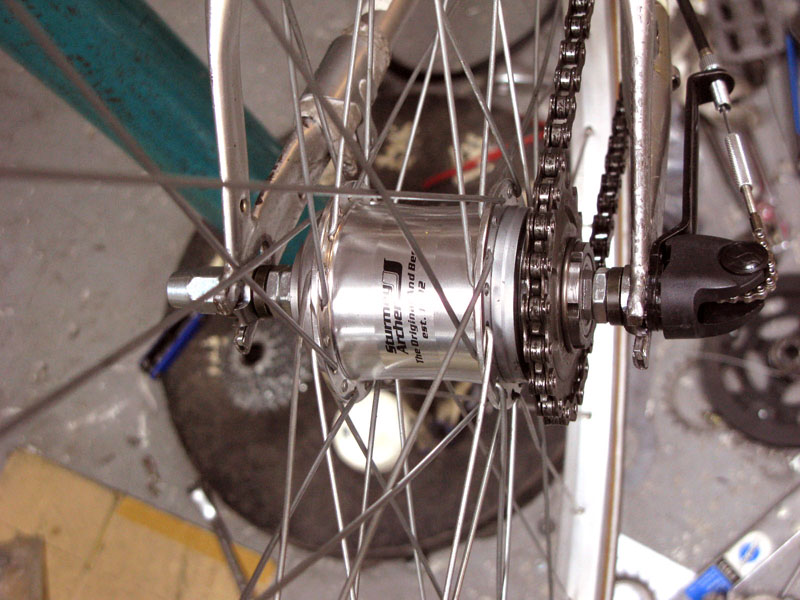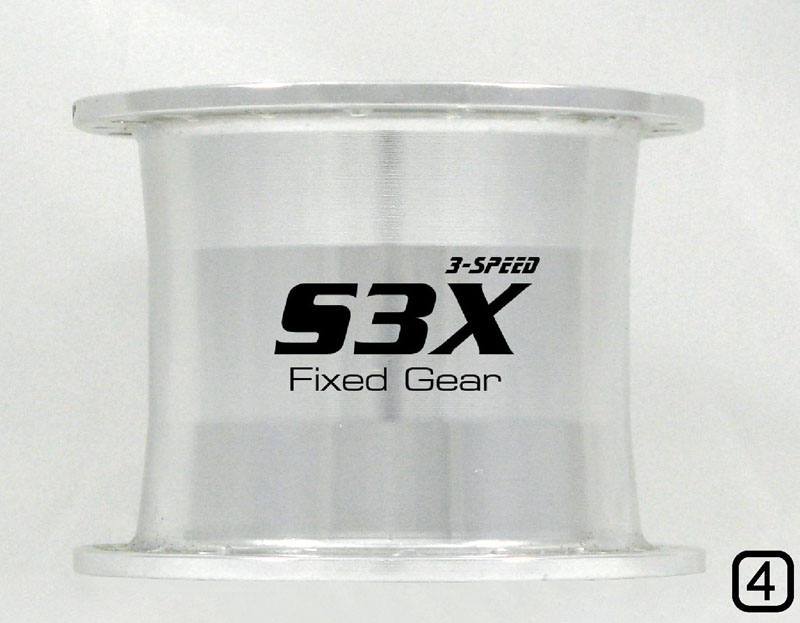 Interesting to see that the comments went from 2 to 67 or so in a day and a half - guess there are a lot of folks who have sought the mythical ASC fixed hub as described on Sheldon's site.
Speaking of Mr. Brown, I thought it was interesting to see how many people thought naming it after him would be an appropriate tribute. I agree with that sentiment, though Sheldon deserves to have it darned near perfect if it is to be named after him. If so, may I suggest the following reworking of the logo: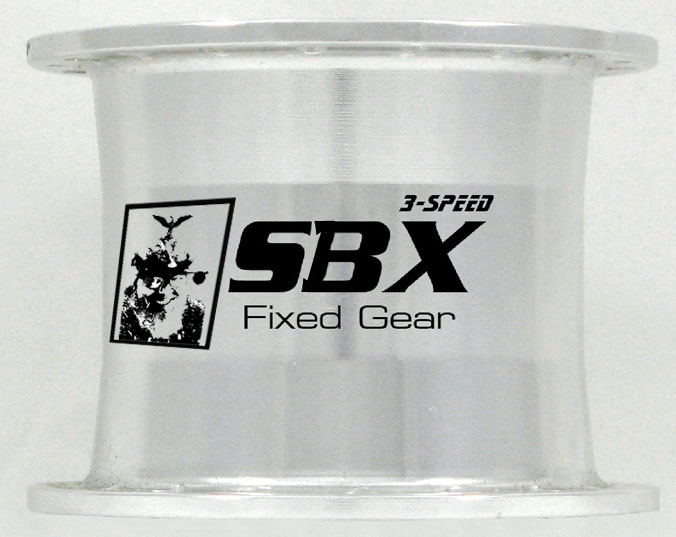 One of the topics which came up on the SunRace site when they first announced the hub was the matter of take-up. My understanding was that a slight hesitation was inherent in the design, and the folks over at SunRace had actually created a survey about how much would be acceptable.
Since it wasn't noted in the new writeup, I posted that question in the blog comments, but had not seen a response (Hey there SunRace, I'd be willing to - hint-hint - try it myself to evaluate that). I know that I don't like any kind of chain slack in a fixed rig. So, it's possible that I'll be initially saddened at the engagement. But, I also understand that by definition, a three-speed hub cannot have the immediate connection that you gain by simply screwing a cog onto the wheel.
And I can think of several climbs which will no longer be epic standfests. Hope it's reasonably well sealed for mixed-terrain use. Can't wait to see it!
New rallying cry - "Three Gears, No Coasting!"