11/25/05
Filed under:
general
Posted by:
The Cyclofiend
@ 12:12 pm
Since I'm on about every bicycle oriented mailing list that exists, it
didn't suprise me that BuyCycling started sending me unrequested copies
of their magazine a few months back. I must admit, upon receiving
editions like this in the mail, it was pretty easy to resist the
subscription come-on letter: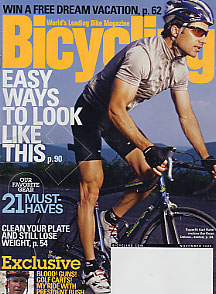 Until this last month's edition. Clearly they have identified the crux of
why I find cycling so compelling. Such enticing imagery.
Obviously, this is full of information and resources which I had not
considered before today.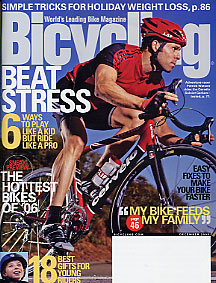 Now, where did I put my checkbook?
Maybe if I hang onto them, I can put together a "flip-book" from the covers….