02/13/09
Presto….

Change-O!

And we're ready as we're gonna be for tomorrow's little cross shindig up in Santa Rosa. I let Gino talk me into doing the B-Singlespeed. Short race, but fast youngsters. If I don't decide to play lame afterwards, the second race is free, so maybe I'll get the Hilsen muddy, too. Depends how nasty things are out there after showers all week.
And, of course, how nasty I feel…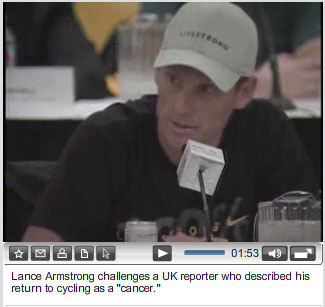 Update 3/4 - Now links to site rather than playing. Click above to see the video.